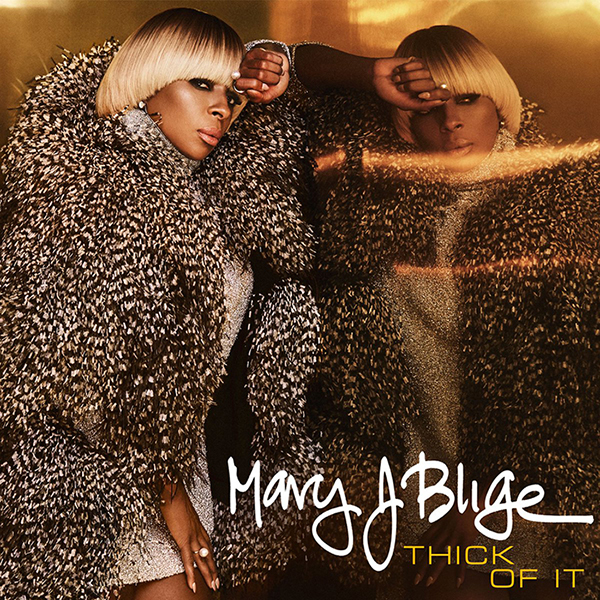 After debuting her new single on stage over the weekend, Mary J. Blige delivers the official studio version of her comeback, breakup anthem, "Thick of It."
Always vocal on her feelings and relationship issues on record, the Queen of Hip Hop Soul continues to shine best when dealing with drama. Currently going through a divorce from her manager/husband Kendu Issacs, MJB gets right into the emotional details.
"I was there when no one wanted to stay with you, baby / You know I deserve more than this (I do) / So tell me, who's gonna love you like I do?," she sings.
Blige filed for divorce from Isaacs in July, following 12 years of marriage. During an interview with Philadelphia's WDAS, she opened up about the song.
"If you know me, you know what I'm dealing with right now," she said. "The 'Thick of It' is the divorce and all this stuff that's going on right now. It's the heaviness of it and the whole thing…That's where I am. I'm in the middle of a divorce and it doesn't feel good. It feels terrible, but I have strength to get through and I get through by any means necessary."
Mary continued, saying that she doesn't mind being an open book with her music. "It's not hard to be transparent when you're actually trying to heal from something. There's no embarrassment."
"Thick of It" is the lead single of MJB's anticipated new album, which she also revealed is titled Strength of a Woman. The follow-up to 2014's The London Sessions includes collaborations with Kanye West, Hit-Boy, Jazmine Sullivan and more.
Speaking about her inspiration behind the album title, Mary explained: "For so many reasons. We find that strength in us to not just survive these trials, but to thrive, to live, to get something out of it to not make the same mistakes again."
This month Mary will head to Europe, along with Maxwell, for the international leg of their joint "The King and Queen of Hearts World Tour," which will come stateside in November.
Stream Mary's personal comeback anthem "Thick of It" below.