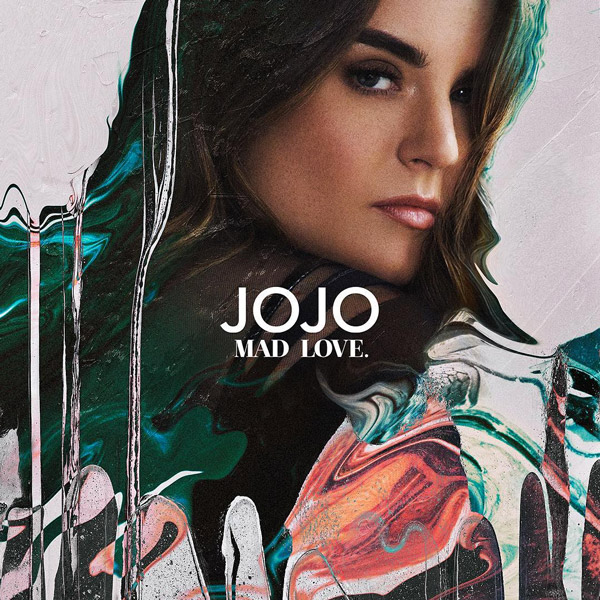 JoJo's much-anticipated third studio album, Mad Love. is finally here.
A decade in the making, the follow-up to 2006's The High Road features 11 tracks, and four more on the deluxe, including the Wiz Khalifa-assisted single "F*ck Apologies.," the Alessia Cara duet "I Can Only.," and "FAB." featuring Remy Ma.
JoJo's road to this album has been extensive and exhausting, with plenty of life lessons and emotion behind it. Recently speaking about the creative process and album title, she explained.
"'Mad Love.' means so many different things, and I loved that about the title. It was one of the first songs that I wrote for this album, and I felt like it kind of shaped the intention of it, of this work. And, a phrase that I use in my family a lot, we say, 'I love you madly.' That's that I love you through it all, I love you as you are, I love you in a crazy way, in a deep way, in a way that other people might not understand. And that's how I feel about music, and that's what my relationship is with my fans, and it's an intense, passionate love. That's also the love that I like to have in my romantic life. So, all of that is represented on this album," she told iHeartRadio station Star 105.7.
Continuing, JoJo shared the meaning behind the period at the end of each song on the tracklist. "Fans my notice, there is a period not only after the album's title, but also at the end of each song title, and it's stylized that way to hold meaning. I'm sure about this, and Mad Love., it's definitive. It's just where I'm at. I have a tattoo on my right hand that says 'Truth.' and I got it when I was 18, I think. I've just always been self-assured. Ending each title with a period just supports that."
Stream Mad Love. below.