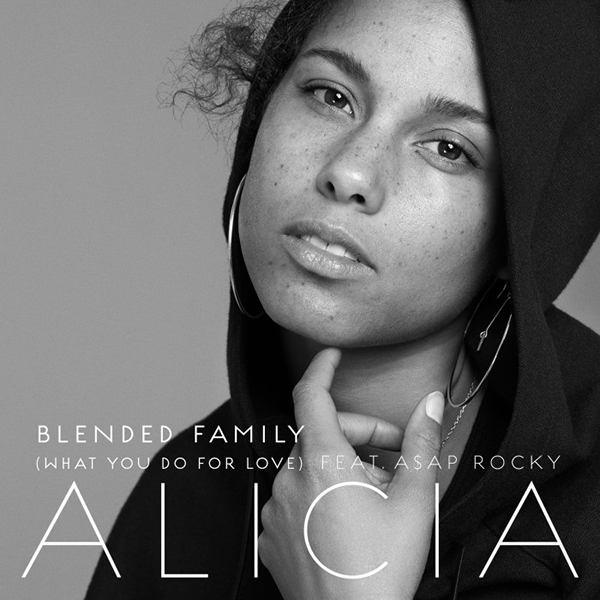 Alicia Keys opens up about her "Blended Family" on a new A$AP Rocky-assisted single off her forthcoming sixth studio album, HERE.
"I may not really be your mother / That don't mean that I don't really love ya / Even though I married your father / That's not the only reason I'm here for ya," sings Alicia.
The track is dedicated to Swizz Beatz' son, Kasseem Dean Jr., from the producer's previous marriage to singer Mashonda. When Keys first started dating Beatz, Mashonda criticized her on Twitter.
Keys addresses this on "Blended Family." "I know it started with a little drama," she sings. "I hate you had to read it in the paper / But everything's over with me and your mama / Everybody here you know adores ya."
Speaking about the song on social media, Alicia wrote on Instagram: "I'm so excited for you to hear this song. It means so much to me and our whole family. The understanding, compassion and support we've found is a powerful testament to the healing that comes when we choose love. Especially for the kids… the most important part of our lives. Celebrating @mashondatifrere for our commitment to each other with support and true growth. ?????????????."
A$AP Rocky also discusses his upbringing on his verse. "I remember having four stepmoms at nine," he raps. "Loved Christmas time and birthdays was fly."
Stream "Blended Family" below… What do you think?