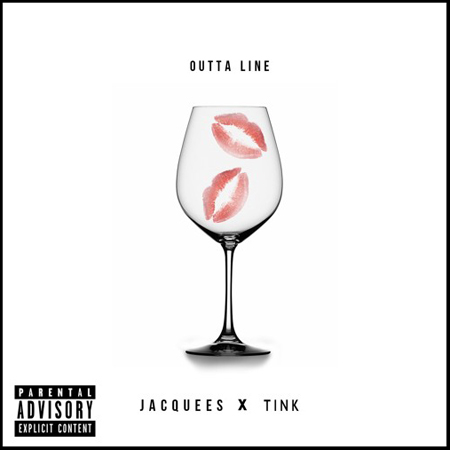 Jacquees is prepping us for cuffing season!
The Cash Money/Rich Gang rising star just blessed fans with another one of his infamous slow jams. Titled, "Outta Line" featuring Tink, the new duet sets the mood right as the two sing about taking their relationship to the next level. Playing the roles of friends, who are considering stepping 'outta line' to prove that they can have more. No, they aren't saying cheat on your boo, they're just singing about trying something new with each other.
Timbaland's protégé sings the first verse where she honestly tells Quees that even though I like you, there's someone else that I have to think about first. "Boy you gotta slow down / You're moving way too fast / Plus, I got more than you can handle," she sings. "There's another man besides you / And he's good to me, but not good as you / You show me all those freaky things that he doesn't do."
Jacquees doesn't waste anytime trying to shoot his shot, and to prove that he's worthy of leaving the friend zone. "I'm stepping' outta line / You gon' wanna slow down/ I'm putting my hands on your body parts / Tonight you're having it your way," he promises. "Treat you like you're the queen that's on the throne / All the games he done / Wanna let him go, but you're holding on."
Check out their sexy new duet below.
–Words by Jamila Wright