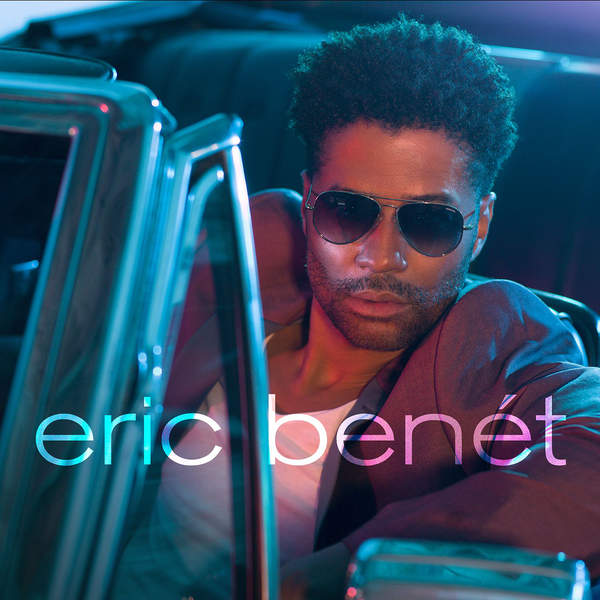 No matter who or what garners mainstream acclaim, Eric Benét continues to define grown and sexy R&B. On his eponymous seventh studio album, the king of mellow continues to master sophisticated instrumentals enveloped by soothing vocals. Released on his own record label, Jordan House/Primary Wave, the album was crafted with Benet's longtime collaborator Demonte.
It literally opens on a high note with vibrant horns on, "Can't Tell You Enough," a boundless expression of elation. On "Sunshine," his  melodious vocals build energy, yearning to reignite the fire in his relationship. Those who've been there will feel the crooner as he sings, 'There were times when I was unsure that we were gonna last beyond the sunset … But after years, it's clear we were meant to be."  A stellar story teller, Benét reminds us that intense lovemaking is the best part of making up on "Insane," a sensual slow jam.

Kicking up the party jam factor, are the edgy "Cold Trigger" and the upbeat "Holding On" featuring hip-hop legend, MC Lyte. While sedate ballads like"Home" and "Fun and Games" slow down the tempo.
Showing his versatility, Benét enlists legendary horn player, Arturo Sandoval on the afro-Cuban infused "Run to Me."  Sandoval deftly delivers a  soul piercing solo.  Low points appear on "Floating Through Time" and "That Day," which are pleasant, but too slow. Known for his dedication to his daughters, "Never Be The Same (Luna's Lullaby)" is an endearing sentiment for his youngest.
Standing out with a solemn piano is "Broke Beat and Busted," a real talk track on which he humbly admits that he would "tap out—be drained to nothing" without his other half. It's the perfect lead into Eric Benet's closing with his musical partner, Tamia on the "Sunshine (Remix)." The 80's R&B sample and  the duo's complementary vibe stir up nostalgia.
Giving fans what they expect and beyond, Eric Benet is an example of authentic artistry. The live band sound of the album arouses a spiritual high in which true music lovers will indulge.
Eric Benet is currently on tour with Anthony Hamilton and Lalah Hathaway. You can stream his brand new album below, and pick it up on iTunes now.
–Words by Raquelle Harris