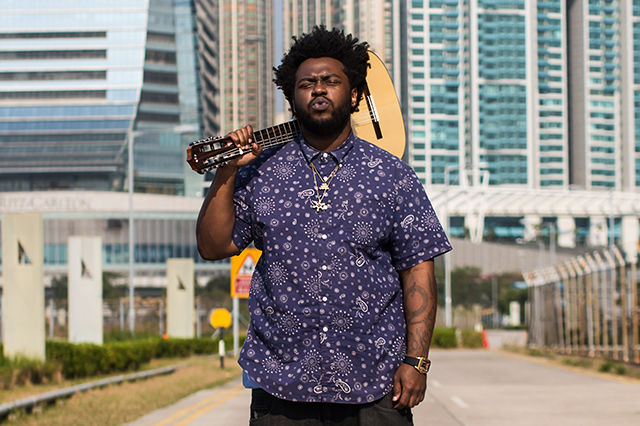 James Fauntleroy was overdue to give us some blessings. The so-called Sensei of the music tends to drop new tracks on his Soundcloud every now and then, but it seems like a while has passed since Fauntleroy touched down with "Harmless Drugs."
The singer-songwriter resurfaced in full force on Sunday, releasing a brand new loosie entitled "How You Feel." Fauntleroy puts all of his energy into his vocals, recruiting Brian Kennedy on sounds to provide a smooth bassline and thudding, almost haunting piano keys.
On the three and a half minute cut, Fauntleroy weaves a case of two people who are so down for each other they'd risk it all to get there. Whether it's "jumping out a plane," "hydroplaning in the rain," or swerving his Range Rover "in the opposite lane," James will do it for his lover. "I know when love is real," the singer insists on the song; it may sound more like craziness than love, but love can be crazy too, sometimes.
Take a listen to James Fauntleroy's deep cut "How You Feel" down below.
–Words by Bradford Howard