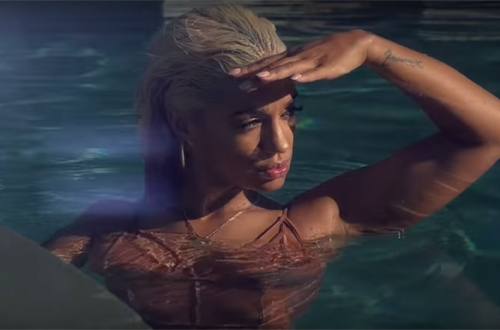 Summer may be over but leave it to Paloma Ford to heat things up again.
The lovely singer/model may have played eye candy in the recent visuals for PARTYNEXTDOOR's "Not Nice," but looking good isn't Ford's only talent – her vocals aren't too shabby either, and she's shared them with the world by way of her new EP, Nearly Civilized, which dropped on Friday (Oct. 7). To further build the momentum for Nearly Civilized, Paloma unveiled a video for the EP's sexy second single, "W.E.T."
Of course, with a name like "W.E.T.," there's bound to be water involved, and the gorgeous singer posts up poolside, takes a dip in skintight swimsuits, and shows off her fit figure in the sauna in the three-minute clip. The visuals for "W.E.T." make its slow burn even more seductive. In fact, it might even make you a tad bit jealous of whomever gets that "invite" text Paloma sends at the video's beginning… and make you wonder what's taking him so long to get there!
Take a look at Paloma Ford's "W.E.T." visuals for yourself down below; and be sure to cop the singer's Nearly Civilized EP now on iTunes.
–Words by Bradford Howard