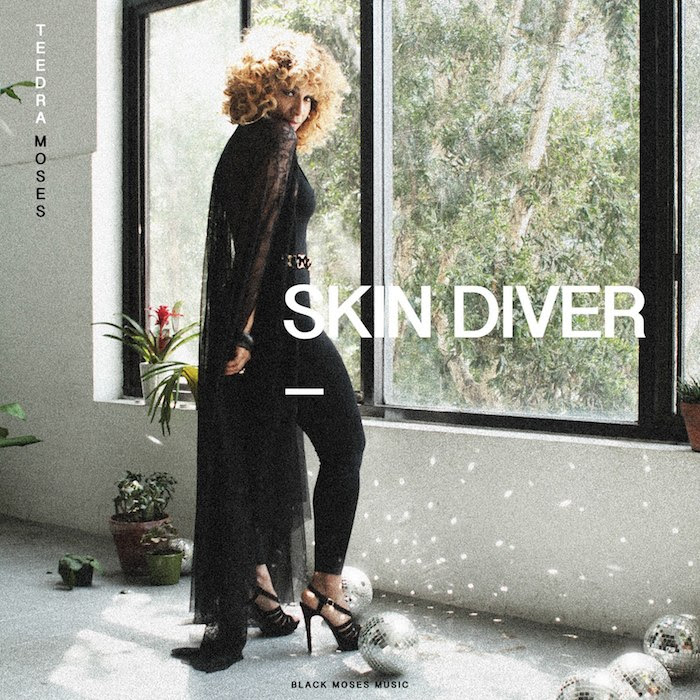 Teedra Moses' Cognac & Conversation LP was one of the biggest surprises of 2015. It not only marked the long-awaited sophomore album return of one of the most talented – yet slept-on – R&B songstresses of the past decade, but it provided some pretty smooth tunes as well. Though 'Cognac' is a year old now, its sounds are still very worth re-listening.
Moses seems to think the same, as she opted to drop a music video for one of the album's stand-out cuts, "Skin Diver." Teedra premiered the visuals via her Facebook page at first before posting the video on YouTube, as well.
The four-minute clip is filmed entirely in black & white, and depicts Moses both posted up in an abandoned room with disco balls and kicking it with her boo alone for a second before they're joined by friends. "Skin Diver's" dance elements may have been overlooked by the casual listener of Cognac & Conversation just because it's a seductive groove, but the video doesn't ignore them at all – there's a dancer shaking her hips to the beat at intervals, and even Teedra herself busts a move while looking good in a catsuit.
Dive on in to Teedra Moses getting her groove on in the video for "Skin Diver" down below. Cognac & Conversation is available on iTunes.
–Words by Bradford Howard