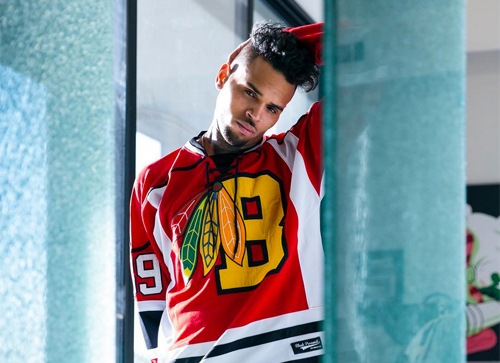 Ladies, Chris Brown is comin' back for you, soon!
Taking to his IG account early Friday morning, Breezy previewed 4 new songs that he has been working on, and according to the R&B heartthrob, his mission is to 'touch your soul.'
"Wanna start making more music for the ladies," wrote CB. "Bring that real love music. Ain't always about bitches and hoes. Want to touch your soul first!" The record which he plays behind this post is a bedroom jam, where he borrows the classic line from Usher's "Nice and Slow," singing: "I'll freak you right I will, put my tongue…"
Another song is a collaboration with T-Pain, and the fourth features buzzing rapper Kap G.
There is no official word on when Brown plans to release his next album, which he previously stated was titled Heartbreak On A Full Moon, but he certainly is working, and we should expect a follow-up to "Grass Ain't Greener" soon.
Check out the previews of his latest work below.