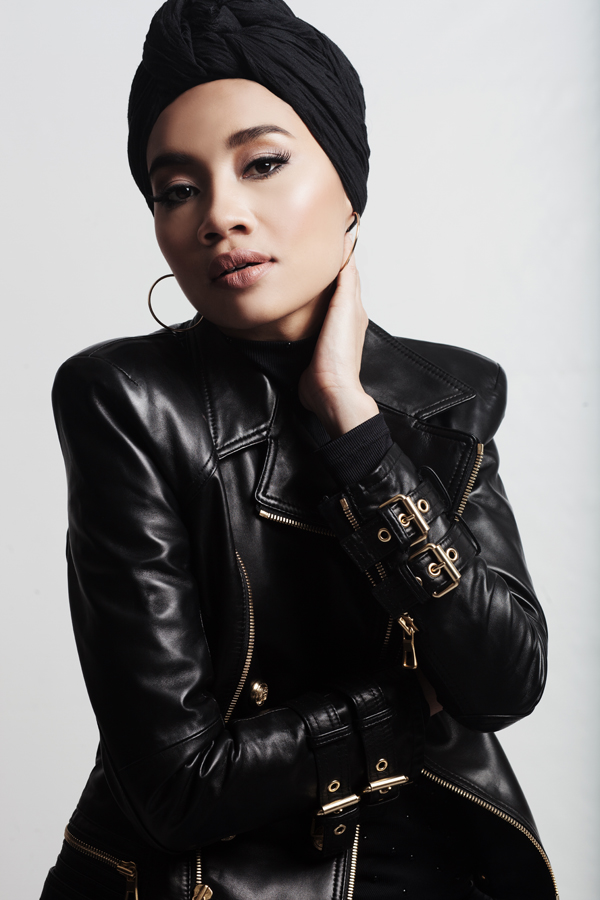 Malaysian singer-songwriter, Yuna exemplifies the universal appeal that music holds on our souls. Her lush vocals have the ability to lull you into blissful submission. Her recently released third studio album Chapters, represents the changes and growth she experienced from lessons in love.
Yuna kicks off the Asian leg of her world tour this week. In addition to being an international music sensation, she is the founder of November Culture, a Malaysian independent lifestyle store that features affordable fashions.
Fresh off of her performances during the 2016 Soul Train Music Awards' weekend, she gave ThisisRnB a glimpse at the 'chapters' of her life.
Check out the interview below!
Congrats on your recent Soul Train Awards Performance! How was that? How was it performing with Monica and Tank?
That was amazing. Monica is my hero. To be a part of something that's so incredible and so huge in my childhood. Growing up, I used to listen to Monica, Brandy, Erykah Badu, and all of these people were in one place. Being around them was invigorating. Like, how did I get here? I was just a kid from Malaysia and now I'm here at the Soul Train Awards. I feel very blessed. And really thankful that I got invited to perform. I performed during the awards show itself and [with Monica and Tank] at "Acoustically Speaking."
Growing up in Malaysia, you heard a good amount of American music. How did you get hip to it? What sparked your interest?
American—Western music was really huge in Malaysia. Listening to the radio, anything that would come on, I would record it. I remember my dad giving me a boombox with a recorder and blank tapes. Mind you, this was before the internet, so all the songs that I wanted to know I had to call the radio station. I was 10/11-years-old. That's how I discovered, Lauryn Hill, Aaliyah and all these R&B bands.
Was there any specific inspiration or theme for Chapters as a whole or was it more like one song at a time?
It was kind of like one song at a time. At the time, I was going through a break-up. As a songwriter, it feels more real when you're honest with yourself and everybody else. Why hide? This is what happened. This is what was going through my mind and what I wanted to say. Nothing harms us more than the things that we don't say. I learned how to love myself and that's also the theme of the album. I feel like a lot of people will appreciate and relate to that. Even if you're not going through a break-up, you're definitely going through a phase. We're always searching for ourselves, looking for answers.
"Crush" with Usher and "Used To Love You" with Jhene Aiko are really two of the best duets this year, although they are very different. Tell us about the creation of those songs.

I never imagined working with Usher. But it happened and it was amazing … he was down to earth and professional. I've never see a person who works really hard at perfecting his craft. To me, "Crush" was like a baby, it was new and it was fragile. He came in and added his touch  and it became this beautiful thing. With Jhene, it was a long time coming. She's super huge now … I love her and really look up to her. I felt like I had to have her on my song. We wrote "Used to Love You" together. She's so busy, so I'm glad that I got to catch her at the right time.
How did you connect with DJ Premier, and were you a fan prior to working with him?
With DJ Premier, I didn't know who he was … I got to know him, spent time with him in the studio. We ended up in the studio for two days; we didn't create anything, but we became friends. And when I left New York and went back to LA, he got an idea. When he sent it over, it was perfect, it was so weird and foreign to me, but it was cool … within 20 minutes I finished the song. It surprised everybody, that was the fun part of it.
If you could write and record a duet with 1 living and 1 deceased artist, who would it be and why?
It would definitely be Michael Jackson. I love Micheal and miss him.  Living, I'm going to go with Beyoncé. Her last album was interesting. She explored a different side of music that's really cool.
History was made this past election. But the US is well behind many other nations with having a woman in the highest position of power. You've traveled the world a lot and seen many cultures. What is your opinion of the US political system?
Obviously, I have to speak up for what's right. What's right for me, is to have a leader who cares about human rights. Who cares about the lives of millions of people and social justice. It's interesting to see … it's not all fun and games. I'm passionate about human rights, I'm passionate about social justice. I think with politics, even in my own country, I want the Commander-in-Chief to be someone who cares about the livelihood of the whole nation.
Tell us about how your style represents your Muslim faith.
I cover my hair and parts of my body out of respect for my faith and my belief in modesty—I think modesty is beautiful thing, it's a form of expression. As a woman, you're free to be whoever you want and wear whatever you want … as long as you're not offending other people. I'm embracing my religion, by practicing my faith.  I hope it inspires everybody.
Your music has always had a calm and transformative vibe. We love your first U.S. album, the self-titled YUNA, it's one of those bodies of work that you could put on and just play through. You continued with that on Nocturnal, and now it seems you have truly broken out with Chapters. How has your artistic vision changed as you've progressed through your 3 albums in the U.S.? 
I'm the kind of person who draws inspiration from what I'm currently experiencing. In the beginning, coming from Malaysia, I wasn't exposed to R&B producers.  When I first started out … I learned how to make pop songs and how to work with electronic music. When I moved to America, I was exposed to R&B producers and hip-hop producers. I was scared to get into it, but now with Chapters, my confidence has grown. I finally found a way to balance between Yuna the singer/songwriter and these hip-hop beats. R&B producers helped me to find my sound and we came up with this amazing album. The first two albums, I was still looking for my sound, with this one, I've finally found it.
–Interview by Raquelle Harris