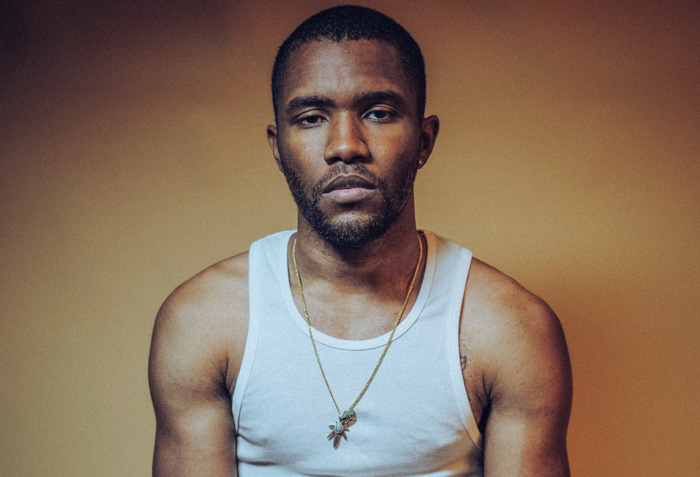 Frank Ocean breaks his silence.
Since Endless and Blonde dropped in August, the reclusive singer has avoided interviews. But that changed this week, thanks to a candid New York Times profile, which largely deals with his independence, both in and out of the music industry.
"This has always been my life and no one else's," he says. "And that's how it's always been since the day I came in it."
That independence is precisely what allows Ocean to pass on the Grammys the way he's chosen to do this year with both Endless and Blonde being ineligible for gramophones.
"That institution certainly has nostalgic importance," he says. "It just doesn't seem to be representing very well for people who come from where I come from, and hold down what I hold down…I think the infrastructure of the awarding system and the nomination system and screening system is dated. I'd rather this be my Colin Kaepernick moment for the Grammys than sit there in the audience."
But that's not all Ocean says about the Grammys. Read more highlights from his NYT profile below.
ON CAREER DRAWBACKS: "Certain moments were drawbacks for sure. Now I look at things differently, but at the time, yeah. Audiences in excess of five million people [on national TV]. I was always reluctant to do those things except in cases where they had this nostalgic significance to me. Like performing at the VMAs, being tapped to perform at the Grammys — me saying yes to those things had a lot to do with how those things made me feel before I was actually in the business. And just wanting to be rubbing shoulders with those people and being seen at those places. I still was reluctant and sort of skeptical of those things because I questioned whether or not I was prepared."
ON MANAGEMENT/FINANCIAL CHANGES: "It started to weigh on me that I was responsible for the moves that had made me successful, but I wasn't reaping the lion's share of the profits, and that was problematic for me. I had, in the midst of all of this, this feeling of isolation. Within my circle, there was a lot of places I thought I could turn that I felt like I couldn't turn to anymore."
ON WANTING TO BE ANONYMOUS: "Sometimes I'm fascinated with how famous my work could be while I'm not so famous. Super-envious of the fact that Daft Punk can wear robot helmets and be one of the most famous bands in the world, while also understanding that will never be my situation. It's too late. It's hard to articulate how I think about myself as a public figure. I've gotten used to being Frank Ocean. A lot of people stopped me on the street when I hadn't put music out in a while, literally would yell out of an Uber, 'Frank, where the album?'"
ON HIS HIATUS: "I had writer's block for almost a year."
ON INDEPENDENCE: "Because I'm not in a record deal, I don't have to operate in an album format. I can operate in half-a-song format."
ON DATING: "I think normal would be the word, whatever that word means, which is usually nothing. I'm in a very different place than I was four or five years ago with all that stuff. Different in my relationship with myself, which means everything. There's no, like, shame or self-loathing. There's no, you know, crisis."