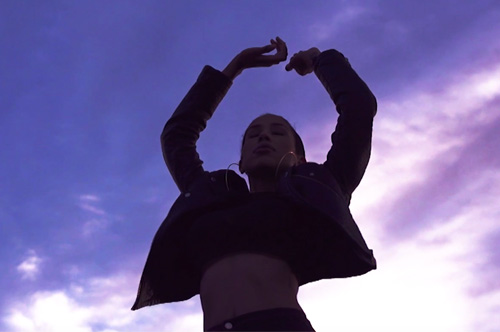 Grammy nominated singer/songwriter Kay Cola transcends space and time and transports us through aural bliss with her new single "Sunset," off her forthcoming EP Lucy.
Unveiling the short but transformative visuals, Kay is seen prancing along scenic desert hills and singing atop red rocks, while reflecting on the strongest love she's ever experienced.
"Being with you is surreal / Right here right now perfect timing / If space and time are for real / Being with you is a sunset, and I'm only scratching the surface," sings Cola.
The California native is prepping for the release of her latest EP, Lucy, which has been described as a raw and honest journey of a spirit-being trying to find the purpose of life on earth.
Watch her self-directed video for "Sunset" below, and look out for Kay Cola's Lucy EP on Friday (Nov. 18).