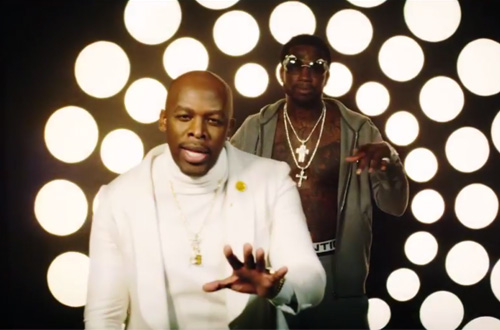 Drink Up, and let's toast to Joe's upcoming new album!
After pulling on heartstrings with "So I Can Have You Back," the R&B legend debuts the music video for his newest single "Happy Hour" featuring Gucci Mane.
Joe and Guwop open the visual with a performance shot in front of bright lights, before the crooner gets cozy with his leading lady, and parties it up in a sexy late night lounge.
Celebrating the buzz he receives from his lover Joe sings: "You got me buzzin' / I can't stop now I'm lovin' / Feels like we're alone in a crowded room / Don't want this night to end too soon."  While Gucci raps, "They say the devil wears Prada, well angels love Chanel / Well leave that lame and roll with me, I keep you fresh as hell."
Joe's anticipated 12th studio album #MyNameisJoeThomas is due out Nov. 11.
Watch the video for "Happy Hour" below.