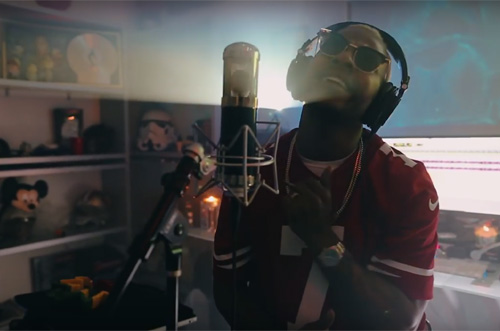 After his latest run for office with Eric B. For President, Mr. Eric Bellinger has returned with an acoustic cover of Drake's brand new song "Fake Love."
Sharing more than just the audio recording on SoundCloud, the Compton bred singer/songwriter brings fans into his home studio for a hazy, stripped down performance.
Rocking his new blond hair and a Colin Kaepernick jersey, in front of an illuminated Pac-Man ghost and a background showing of Avatar, Eric demonstrates his insane talent and ability to effortlessly straddle the worlds of Hip-Hop and R&B.
"I came up, you changed up, I caught that whole play / Since then it ain't been the same / That's when they smile in my face, whole time they want to take my place," he sings.
Check out his performance below.