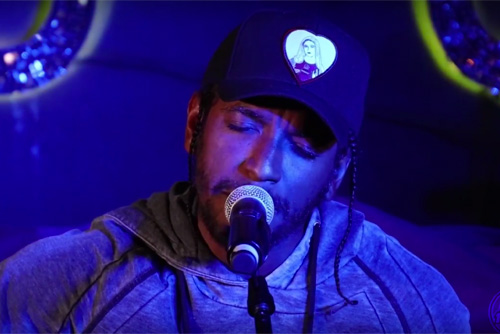 Young Lloyd still got it y'all!
In a sit down with Sacramento's Hot 103.5 radio station, the Tru singer gave a small group of lucky fans an intimate performance singing his 2007 hit, "You." Seated at the front of the room with just a microphone and his guitar, he gave an updated rendition of his song complete with a key change and a few extra riffs.
Showing off his infectious personality, he interacted with the audience and laughed when they suggested he sing "five two" instead of "fine too." As Lloyd began to sing the chorus, the audience sang along with him and he thanked them for being "the most beautiful choir ever."
Lloyd recently released a remix to his new single "Tru" with 2 Chainz, and it's accompanying EP will be released on December 9th.
Check out the performance below.
–Words by Jamila Wright