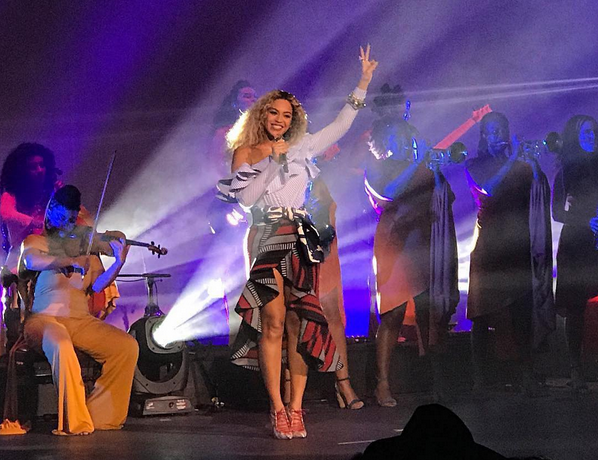 It was a Yoncé Christmas at her management company's holiday party, and staffers got a special batch of lemonade while watching their boss do her thing live.
According to TMZ, Beyoncé's Parkwood Entertainment hosted the bash Thursday night at the Wilshire Ebell Theatere in L.A., and the Queen herself performed "All Night" during a screening of her "Lemonade" film.
Besides bearing witness to Bey live, guests also went home with Formation-themed goody bags full of popcorn and Lemonheads. Plus, they got a glimpse of Destiny's Child, who reunited off stage for the event.
Check out the footage below.