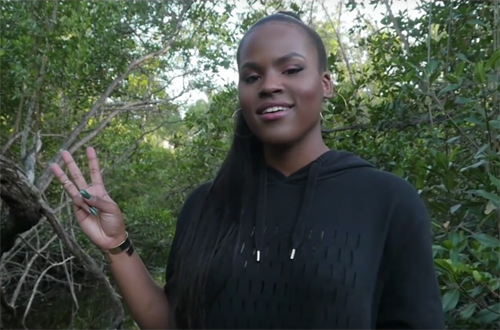 You can miss Teenear with your "Fake Love."  She doesn't want any parts of it.
Joining the slew of artists who have given Drake's infectious hit their own spin, the young Miami based singer takes on those "fake people showing fake love" with tons of attitude and the subtleness of her sweet voice.
As she's walking through the woods wearing a stylish hoodie dress and a pair of thigh high boots, Teenear performs the song while the camera follows her, catching every emotion she puts into her vocals.
The young singer's next major releases include "Last Night," and "Love Me/Leave Me" which featuring rapper Fetty Wap. Both singles will be released in 2017.
Check out her "Fake Love" cover below.
–Words by Jamila Wright