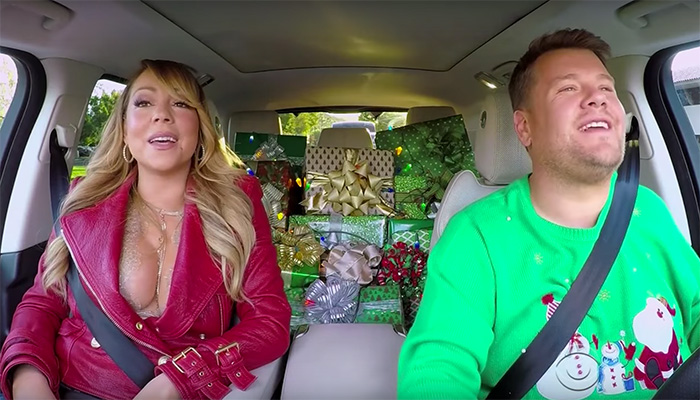 Mariah Carey is making sure her Christmas Queen status goes viral this year.
Appearing in a special edition of "The Late Late Show's" "Carpool Karaoke" segment, Mimi sang along to her holiday classic "All I Want for Christmas Is You" while riding through Calabasas with host James Corden, and a car full of presents.
But that's not all. Several "Carpool Karaoke" veterans joined in on the Christmas fun including Adele, Lady Gaga, Elton John, Selena Gomez, Gwen Stefani, Chris Martin, Red Hot Chili Peppers, Demi Lovato, and Nick Jonas, among others.
Mariah also appeared on "Late Night with Seth Meyers" for a special interview in a sleigh. During the convo, MC spoke about her classic single's ubiquity and success as well as her love for the season overall.
"It's the first Christmas song I ever wrote," she said. "Is it my favorite? I don't know. I love all Christmas songs."
She also expressed excitement about her forthcoming "All the Hits" tour with Lionel Richie, which kicks off March 15 in Baltimore.
"He's so legendary," she said. "It's my little moment to be there, have some fun, and see some fans."