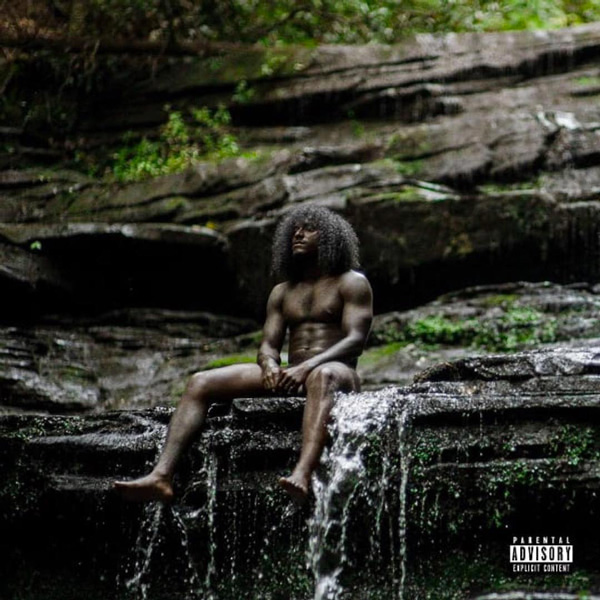 After a five-year hiatus Lloyd has returned with his anticipated EP, Tru.  The R&B crooner may have experienced a lot of special life moments during his time away from music, but he picks up right where he left off with the stellar 5-track project, named after the introspective title track.
Beyond the single and its remix featuring 2 Chainz, the EP is comprised of the tracks "Heavenly Body" featuring Rick Ross, "Holding" featuring Lil Wayne and "Excited."
"I've never attacked the content of my life like this," Lloyd told Billboard. "The EP and album were inspired by all kinds of biographical storylines of the past few years. And the bottom line message is that there's nothing wrong with being who you are. I really enjoy the fact that no one is perfect or imperfect. That's the message I'm sharing."
Stunning fans with the bold cover image, which features Lloyd sitting completely nude on a rock waterfall in the woods of north Georgia, the photo is symbolic of his inspiration for the music. "It was really more of an introspective thing," he told Complex. "Although what you see on the outside is a guy who is apparently balls-to-the-wall naked in the woods near a waterfall, it's really a moment for me to conquer all the fears that I might have had. All the inhibitions, the insecurities that usually exist in a person; to me it's no exception. Insecurities of the body, being free in a public place."
This was particularly important for Lloyd because he says the album is meant to showcase that bare naked honesty. "People try to hide their flaws," he says, "but I think the flaws make them a beautiful person. And that's what Tru is all about."
Next year, Lloyd is planning to release his first full-length album since 2011's King of Hearts, the project will be titled Out My Window.
Stream his Tru EP below.