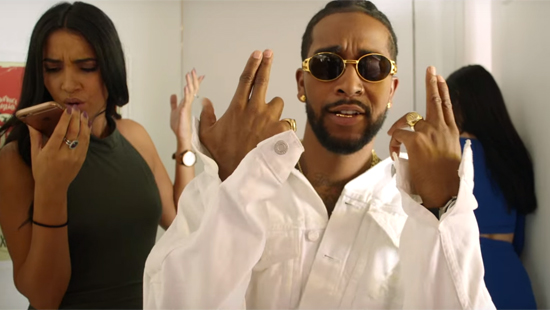 Omarion gets his Mannequin Challenge on in the video for "Okay ok" featuring C'Zar.
Shot at a mansion in Beverly Hills, the Deji LaRay and Lex Lewter-directed clip begins in the morning with three models in O's room. When he wakes up, however, he finds that they're all frozen in time.
As the R&B star makes his way through his house party, he finds the entire crib is doing the Mannequin Challenge but once his song begins, the partygoers are back in action.
With some trademark dance moves, the former B2K singer glides his way through the event, red cup in hand. It's a full day of fun as the night falls on a pool party scene. "I could f*ck around / You can set it up, I'ma knock it down," he sings.
The sleek video for "Okay ok" comes a month after "It's Whatever." It all leads up to O's 2017 album Reasons, his first since 2014's Sex Playlist.
"I've grown in so many ways and this is reflected in my music," he said. "There's so many Reasons why I'm excited about this particular project and I can't wait to share it with you all."
Check out the video below.