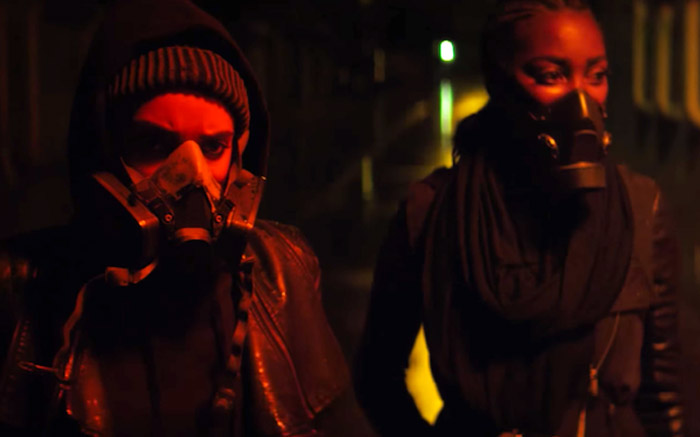 dvsn is capping off 2016 with another visual.
After dropping the seductive music video for "With Me/Do It Well," dvsn drops a short film inspired by their acclaimed SEPT. 5th LP.
Titled The Choir, the 9-minute short is a brief, but dramatic thrill ride. It begins with a robbery pulled by badass femme fatales armed with smoke bombs and guns. From there, things get more complicated as short story vignettes mold together to tell a story of how the robbery came to be. It's a tale of passion, infidelity, and crime, as choir members end up interrupting Bingo night with their armed robbery.
The film features music by dvsn, including songs like "Angela," "Try / Effortless," and "The Line," which act as the soundtrack for the romantic and dramatic short. Scored by dvsn, The Choir was directed by Randall Okita, written by Gavin Sheppard, Paul Eckstein, and The Line, and executive produced by Dais. Actresses Maisie Richardson-Sellers, Kawennáhere Devery Jacobs, and Mouna Traoré star in the film, along with actors J.D. Williams and Ali Momen.
Watch the mysterious OVO group's short film below.