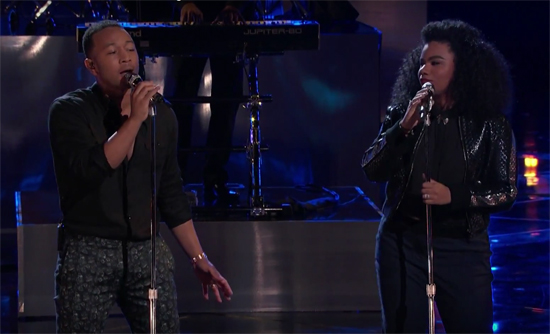 NBC's "The Voice" crowned another winner on Tuesday night during their live final show. First time coach Alicia Keys made it to the finals this season with her vocalist Wé McDonald, who went from singing a duet with Alicia on Monday, to joining R&B superstar John Legend, for a joint rendition of his new hit single "Love Me Now."
John and Wé made quick work of the growing single, off his new album DARKNESS AND LIGHT. With conga percussion behind them, they took the R&B/dance song to the people, and then returned to center stage to be joined by a choir of background singers, as the audience clapped along to the love honoring anthem.
Check out their performance below.