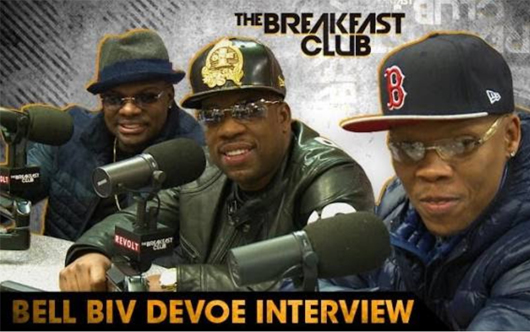 On Thursday morning (Jan. 26), Bell Biv DeVoe stopped by "The Breakfast Club" to talk about BET's "The New Edition Story," new album and much more.
In the 50-minute interview, the guys discuss how authentic the movie is and reveal some things that were left out of the film. They spoke about why they formed BBD instead of going solo, why Bobby Brown was hesitant of being involved in the film, their hit song "Poison" and more.
The cast of the film also stopped by to talk about playing their parts, learning the dance moves, enduring a 30-day boot camp in preparation, and more.
The final installment of the mini-series airs tonight at 9p/8c on BET. Watch the lengthy interview below.