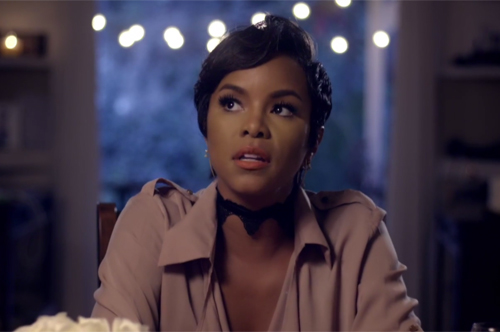 LeToya Luckett releases the powerful new visual for her comeback single, "Back 2 Life." The dramatic mini-movie style video showcases the singer/actress in a tumultuous relationship with her leading man, Thomas Q. Jones.
Produced by Jo Blaq and YBZ, "Back 2 Life" will be featured on her forthcoming album Until Then, due out this spring.
"As women, we go through so many changes and on this album I let it out," the singer says. "I talk about my growth and listening back I can hear it. I can hear that growth."
Until Then is an R&B album, she says, but it has an alternative angle, as well. "I hope people can listen to the album and hear my heart," she says. "For me, I get healing from music. I want people to experience that. It's not about being liked, not about the approval. It's about the experience and pouring my heart. I just want people to hear my heart and that's it."
Check out her "Back 2 Life" video below.
Luckett spent five years working on the album, taking her time discovering the music and making sure it met her vision.
"It's like therapy for me, going in there and writing records and pouring my heart out," she says. "It's something I had to learn how to do. Sometimes, it was a little too close to home, but then I was like, 'Nah, there are real people going through that and they can relate.'"