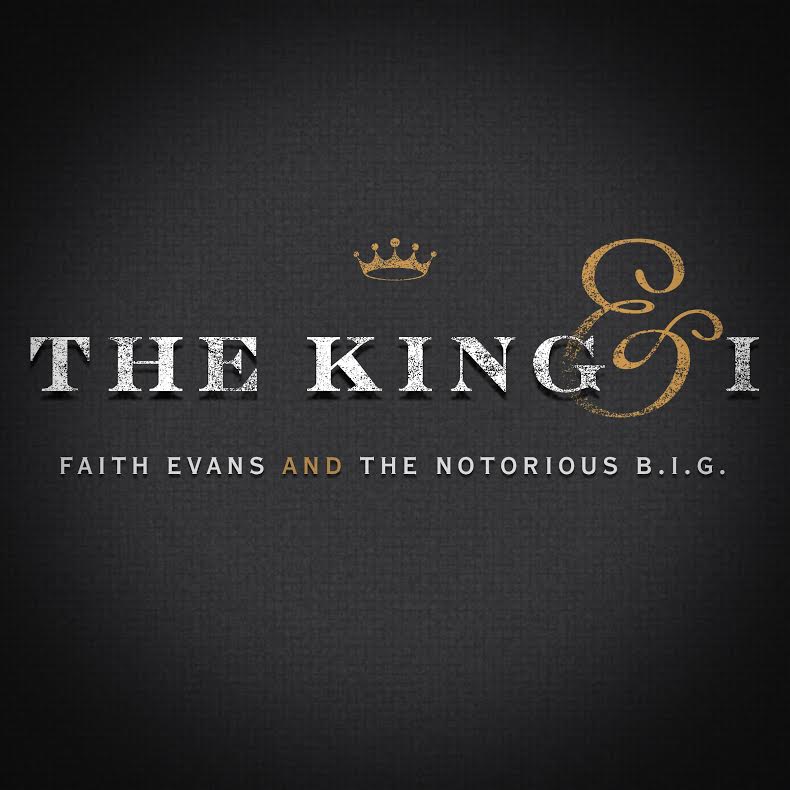 Faith Evans surprised fans last week with the release of the first two songs off The King & I, her anticipated duets project with her late husband, The Notorious B.I.G.. The hip hop leaning cuts included the Jadakiss featured "NYC" and funky West Coast banger "When We Party" featuring Snoop Dogg.
While many fans are still just finding out about the singles, the R&B songstress is wasting no time letting us know that the album is definitely on the way this year, and it is due out May 19 via Rhino Entertainment/Warner Music.
The previously secretive project boasts 25 tracks with additional features from Lil' Cease, 112, Busta Rhymes, Lil' Kim, Sheek Louch & Styles P, and Biggie's mother who offers multiple interludes.
"I remember telling Ms. Wallace years ago that one day it would be really dope if I could do something similar to Natalie & Nat King Cole's Unforgettable," Faith said in a statement to press. "Knowing the love that B.I.G. had for Tyanna & Ceejay, I feel it's my duty to uphold & extend his legacy, especially his musical contributions. This project is my creative reflection of the love we had & the bond we will always have. I'm elated to share this musical journey with our fans!"
The album is available for pre-order on iTunes now, peep the tracklisting below.
FAITH EVANS & THE NOTORIOUS BIG – THE KING & I TRACKLIST:
01. A Billion
02. Legacy
03. Beautiful (Interlude)
04. Can't Get Enough
05. Don't Test Me
06. Big/Faye (Interlude) featuring Jamal Woolard
07. Tryna Get By
08. The Reason
09. I Don't Want It featuring Lil' Cease
10. I Got Married (Interlude) featuring Mama Wallace
11. Wife Commandments
12. We Just Clicked (Interlude) featuring Mama Wallace
13. A Little Romance
14. The Baddest (Interlude)
15. Fool For You
16. Crazy (Interlude) featuring 112 & Mama Wallace
17. Got Me Twisted
18. When We Party featuring Snoop Dogg
19. Somebody Knows featuring Busta Rhymes
20. Take Me There featuring Sheek Louch & Styles P
21. One In The Same
22. I Wish (Interlude) featuring Kevin McCall & Chyna Tahjere
23. Lovin You For Life featuring Lil' Kim
24. NYC featuring Jadakiss
25. It Was Worth It