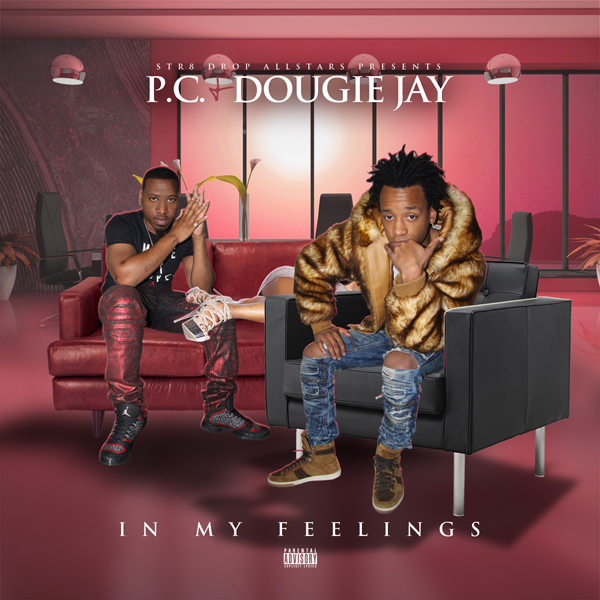 It's NBA All-Star weekend and the Str8 Drop Allstars are coming for the win!
Indie artists P.C. (Paypa Chasa) and Dougie Jay team up to show us how they do it in Baton Rouge, Louisiana, on the smooth single "In My Feelings."
PC On Tha Track provides a chilled out instrumental, as P.C. and Dougie get all in their feels over situations with their ladies, and living that lavish lifestyle in the flashy music video.
"All these diamonds on me dancin' / My way of livin' is lavish / Yea it's lonely at the way, and everything Str8 Drop / We used to be holdin' hands, plottin' our future plans," sings Dougie Jay.
While P.C. paints the scene with some rap/sung bars: "The coup got stars in the ceilin' / Purple drank steady spillin' / Designer fabric got me killin' / Jumpin' out lookin' like a million / Got paparazzi in my business / Yea I'm the hottest in my city / Str8 Drop comin' wit it."
"In My Feelings" the single is available on all digital retailers and streaming services now. The Str8 Drop Allstars compilation album All Hustle No Luck is available everywhere as well.
Check out their video for "In My Feelings" below, and stay tuned for more soon.
For more info check them out on Instagram and Twitter at the links below.
Instagram
Str8 Drop Allstars – @str8dropallstars
P.C. – @str8dropallstarz.p.c
Dougie Jay – @mrmurdersongs
Twitter
Dougie Jay – @mrmurdersongs
P.C. – @paypachasa1000