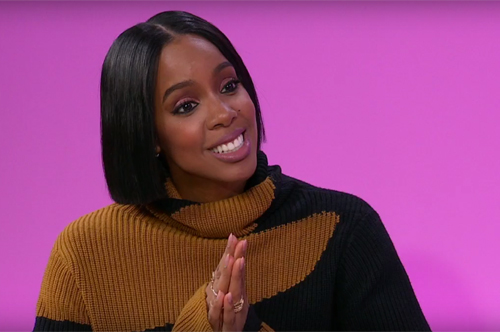 Kelly Rowland paid a visit to "Essence Live" on Tuesday to discuss a plethora of things that she has going on. The R&B singer recently appeared in the Lifetime movie Love By The 10th Date, and she discussed how her characters life compared to her own when she was single. Kelly then shared some very personal feelings and emotions that she experiences being a mother. Which, fans will be able to read more about in her forthcoming book Whoa, Baby!, due out in March.
She also spoke briefly about getting back into the studio to work on her anticipated next album, and if she'd ever be open to a Destiny's Child biopic.
Plus, she dished about her friendships with Serena Williams, LaLa Anthony, and Ciara.
Check out the interview below.