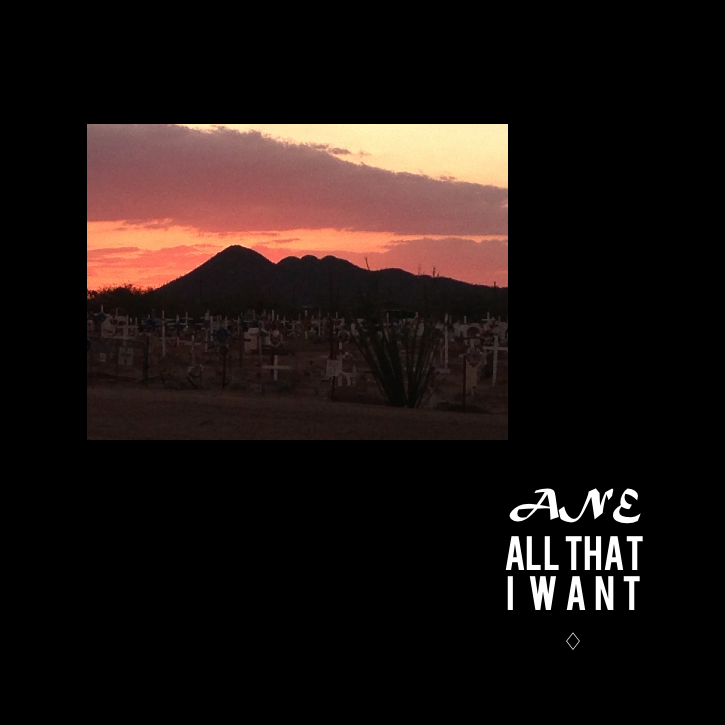 Pressing forward and beyond boundaries is necessary to breakthrough. Emerging singer/songwriter, ANE (pronounced Ann-nee) has accomplished that with the release of "All That I Want." This is the second single off her forthcoming EP, Bitan, which is the anticipated follow-up to 2014's Freedomfiend.
With angelic, yet solid vocals, the New Jersey based, Korean-American is what's next.  Flowing pop synths and steady drums surround ANE's passion as she sings, "So tell me are you 'bout it / Are you trying to go with me tonight? / I don't care about the money, we gon' live a different kind of life … it's all that I want."
Produced by the duo, WOKELAND, "All That I Want" isn't just another love song, its meaning is connected to a desire that lives deep down in our souls. "'All That I Want' is about bargaining and denial, the third stage in grief. It uses escapism and false hope to paint a picture of fantasy," says ANE.
ANE means A New Era, and she is indeed something new. Growing up without the records of her parents nor a TV for the better half of her childhood, ANE still managed to find her way as a recording artist.  Trained in opera, and with inspiration she found as a kid from The Beatles, Stevie Wonder, and TLC, ANE embodies a sheer contrast of contemporary and vintage sounds. Her unique fusion of electronic, pop and soul is filtered through the ethos of musical inspirations Lauryn Hill, Amy Winehouse and Nina Simone. ANE represents the evolution happening in today's music, fashion and art.
Take a listen to her single "All That I Want" below.
–Words by Raquelle Harris