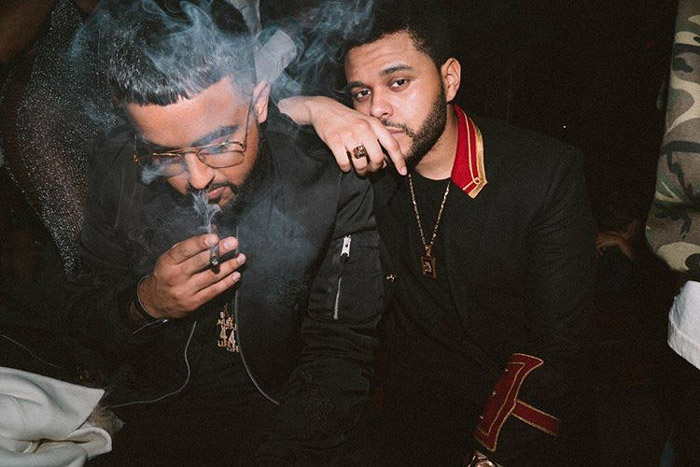 Following the Grammys and celebrating his 27th birthday, The Weeknd comes back with some words for Justin Bieber.
The XO superstar links up with NAV for "Some Way," the first single off the producer-turned-artist's debut project. Abel kicks off the track with a verse that references his new girl and Justin's ex, Selena Gomez. "I think your girl, think your girl, fell in love with me / She say my f*ck and my tongue game a remedy … I just took that chick and I know you feelin' some way," he sings.
NAV then joins in boasting about his own sex game. "I think the belts inside the store look better on my waist / I think my nuts look better on her face," " he sing-raps.
Fans won't have to wait long for NAV's debut project. "Im dropping my first project before the month is done," he recently wrote on Instagram.
Listen to "Some Way" below.