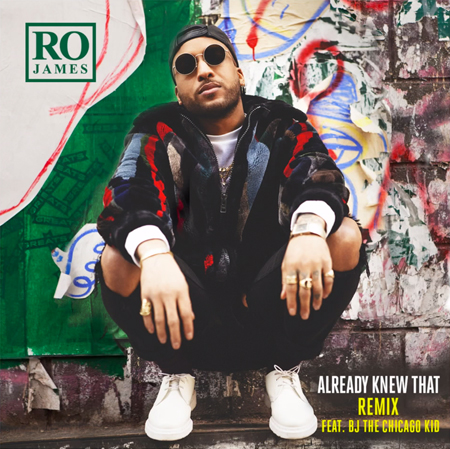 Now, here is a great Friday surprise!
Following last week's version with Bay Area rapper G-Eazy, Ro James teams up with his fellow Grammy-nominated R&B artist BJ The Chicago Kid, for the second remix of "Already Knew That."
Like the other, Ro keeps his verses the same, but BJ drops his soulful vocals over the bouncy track, singing about some sexual encounters with his lady.
"Purple raindrops falling on my head / I must be dead 'cause the feeling I feel just like heaven (baby) / Say you already knew that, say you already do that / And you know that I love it," sings BJ.
Ro James is currently traveling across the U.S. on his headlining "XIX Tour." Both Ro and BJ are set to perform tomorrow at the SOULQUARIUS Festival in Santa Ana, CA.
Take a listen to their collaboration below!