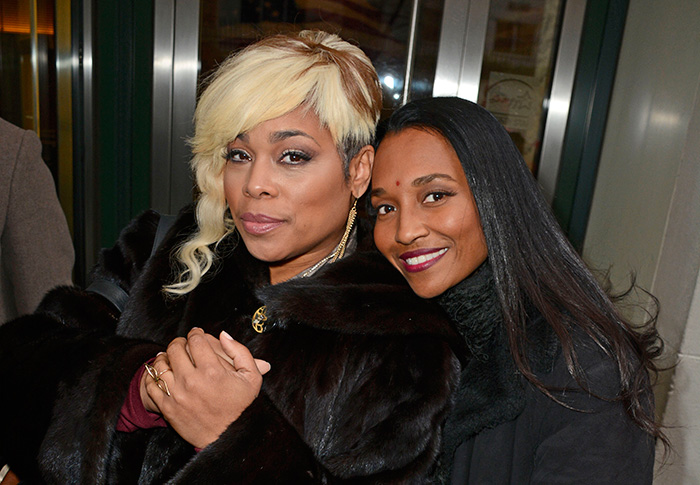 It has been 25 years since the release of their debut album and TLC are plotting the much-anticipated release of their new album.
TLC surprised fans everywhere in 2015 when they launched a Kickstarter campaign to raise the money to create their "final" album, and then they were shocked when fans responded by donating more than $430,000. It has been 2 years and now the group says the album is on its way!
On Monday (Feb. 27), TLC's longtime manager Bill Diggins announced that the album will be released "at the end of June" and that its 4,201 backers will receive an advance copy.
"On behalf of TLC and myself I want to express our most sincere thanks for your patience on waiting for the album," wrote Diggins. "I am thrilled to let you know that the album is tentatively scheduled to be released at the end of June and you will receive your advance album prior to that. We are working out the official date in the next couple of weeks and once it is final we will notify you.
This album could not have happened without your support and your confidence in TLC has inspired us greatly to make the best album possible," he added. "We would have loved to have delivered this album sooner to you but we are confident that you will agree that it was worth the wait when you hear it. The pursuit of excellence is never an easy task and always takes longer than expected."

According to Diggins, the album was delayed for a variety of reasons.
"When we decided to do the album it was based on a number of emotional decisions and one of the biggest was how you inspired Tboz and Chilli by your emails and texts asking them to do another album," he wrote. "At the time we had no music, no producers, no writers, and a few ideas. We also were in the middle of rehearsal's for TLC's first arena tour since The FanMail Tour and therefore on the road for most of the year. It was very important to establish TLC's touring credibility and as most of you saw TLC live I am sure you agreed that we accomplished that goal.
It took a lot more time to coordinate schedules with writers, TLC's executive producer Ron Fair and recording sessions than anticipated. I could go on in more detail to explain how TLC's touring, schedule, writing schedule and producing schedule was delayed but the simple fact is that Tboz & Chilli were inspired to make a record that they could be proud of and they would not settle for less and sometimes you just cannot rush art. They demanded of themselves a record that would stand up to the great body of work created in the past and that you would be proud of; because your belief and support is the greatest form of love and we want you to be proud."
In 2015, when T-Boz and Chilli announced their plans for a final album, the duo vowed to remain rooted in what made them a success. "Our final album will stay true to the TLC sound, always confronting the real issues and life experiences that we all must face every single day, everywhere," they said. "We write music that people relate to…timeless music. No matter the trends, we feel like our music is always relevant."
(Photo by Derek Storm/Splash News)