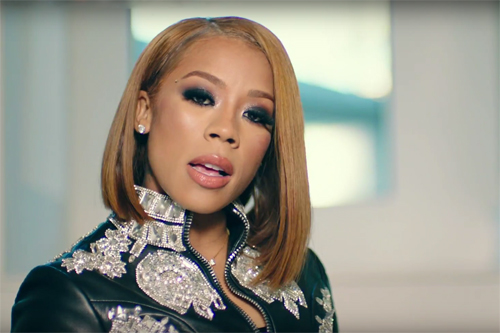 You should know this by now, but don't mess with Keyshia Cole!
The R&B vixen premieres the Benny Boom-directed music video for her comeback single "You" featuring Remy Ma and French Montana.  The visuals for the breakup anthem open with Keyshia talking to detectives (one played by producer Harmony Samuels), about the disappearance of her boyfriend, but it's all in her plan, as KC has him tied up in her closet.
After smearing cake on his face and writing liar on his forehead with lipstick, she calls in Remy, who spits her slick verse while picking out tools to torture him with. Bound and tied to an office chair, Keyshia pushes him off the second story of her house into the pool. (Yikes!).  French shows up later to take the now ex-boyfriend, and the woman he cheated with, away in the trunk of his car, leaving them on a dark mountain road at night.
Keyshia is currently prepping for the release of her new album 1111 Reset, which is her first on Epic Records.
Watch her take revenge on her cheating ex below.