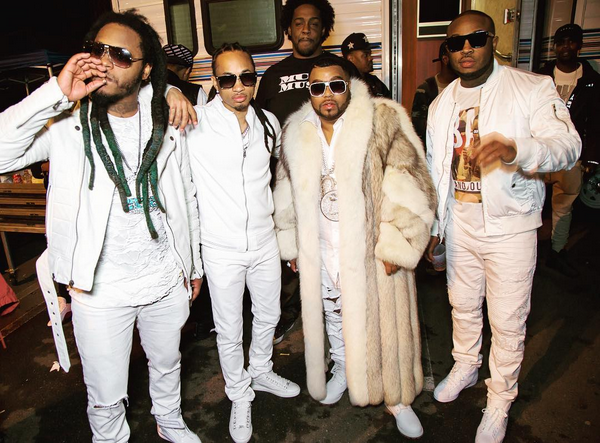 The reunion of Pretty Ricky on stage was a huge standout moment of the inaugural SOULQUARIUS Festival, which took place on Feb. 18 in Santa Ana, CA.  The original group announced that they were getting back together to record a new album in 2016, but this was the first moment fans were able to see them back doing their thing, and the audience went buck wild.
Packing out the indoor Observatory Stage, fans acted like it was 2005 all over again, and the Florida boys were ruling it with hits like "Your Body" and "Grind With Me." The special moment can now be seen from more than social media posts, as Baby Blue, Spectacular, Pleasure P and Slick'em have released a mini documentary style video capturing the moments leading up to their performance, including rehearsal, and a lot of footage from their set.
If this is any indication of how Pretty Ricky plan to come back, their fans across the world are in for some really special moments this year.
Check out the full video below, and look out for ThisisRnB's own Ni'Kesia Pannell getting some up close attention from Pleasure P around the 10 minute mark.