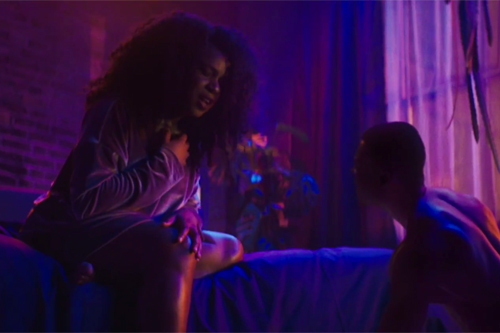 One of our favorite new artists, NAO has debuted a music video for her latest single "In The Morning," off her critically acclaimed debut album For All We Know.
The purple and blue shaded visuals feature the UK bred songstress and her lover in an emotional discussion in the middle of the night. As NAO comes to realize she is over their relationship, her man begs for her to reconsider.
"I can't be who he wants me to be / In the morning / I can't see who he wants me to see / In the morning / But I can't wait to tell him / I don't love him anymore," she sings.
When the heavy synths kick in on the final chorus, NAO's man begins to shrink and disappear out of her room, almost as if her feelings cast a spell on him to leave her life.
Pretty powerful stuff. Check out the video below.