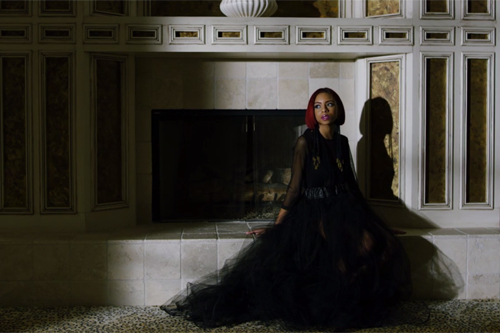 Buzzing young singer/songwriter Ravyn Lenae debuts a visual for her 2016 song "Alive."
The short visuals compliment the songs reflective vibes as the 17-year-old Chicago native and her friends hang out at a grand mansion on a hill. Wearing luxurious gowns, Ravyn sings about the liberating feelings of being free from a bad relationship.
"'Alive' stems from emotional growth and contentment," Ravyn told VIBE. "Before writing the song, I was swimming in a pool of hurt, guilt and spiritual discomfort. Instead of drowning, I decided to embrace these feelings and express gratitude for the lessons learned. With this new-found sense of life, I am stronger and happier than ever."
Lenae is only teasing fans with the short visuals, as she has new music just around the corner with the release of her second EP, Midnight Moonlight, which is due out March 3. Currently, Ravyn is supporting rapper Noname on the "Telefone Tour," which concludes March 6 in Detroit.
Check out the "Alive" video below.