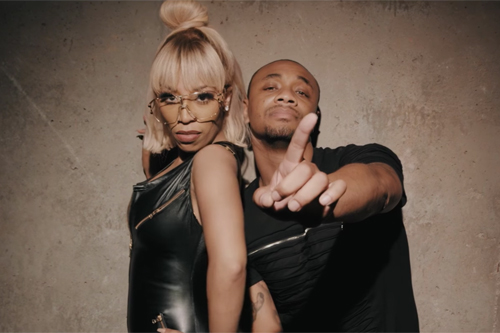 K. Michelle gets no better love in the video for her new collaboration with DJ E-Feezy, Rick Ross and Fabolous.
Today (Feb. 7), Feezy drops the sleek visuals for the smooth banger, which samples Luther Vandross's 1986 hit "No Better Love."  The video opens with Loso keeping it cool by a rooftop pool in Miami. The scenes then transition to the R&B songstress posing with E-Feezy against a cement wall in a tight black leather bodysuit, followed by her sitting in a throne wearing a see-through lace blouse.
"Ooh you got me crazy / And I keep thinkin' about you baby / Cause there's no better love," sings K. Michelle.
Rick Ross joins the party for the second verse, as he sits on a bar with E-Feezy surrounded by gold lion heads and Belaire Rose. The Bawse raps about his sick watches while relaxing next to models. K. Michelle closes out the clips outside a hotel suite in a revealing silk shirt that she wears as a dress.
Check out the sexy video below.