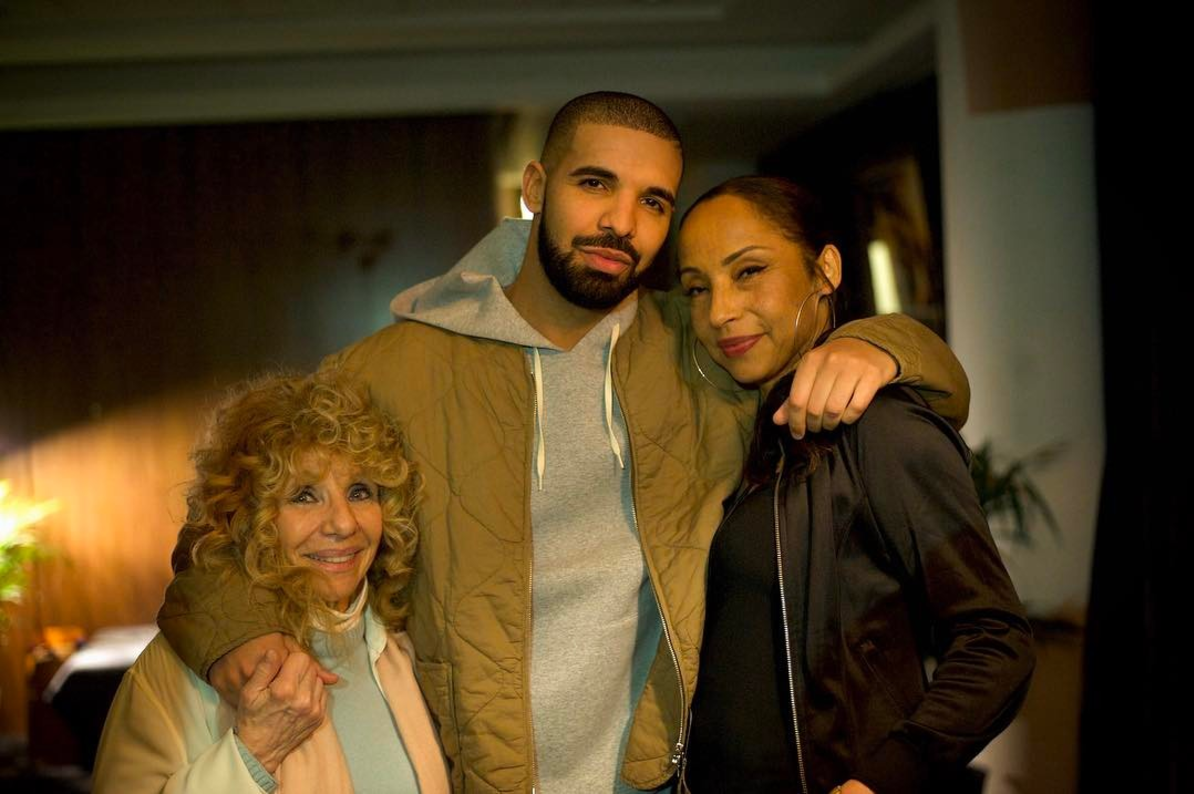 Drake ain't playin' fair y'all!
Surrounding the success of his new album More Life, the Canadian star was graced by the presence of music royal on Monday night (March 20) backstage at his "Boy Meets World Tour" at London's O2 arena.
Sharing the special moment with fans via Instagram, Drizzy posted a photo hugging his mother in one arm and the legendary Sade in the other!
"Two very important ladies in my life," he captioned the post.
The two have actually maintained a friendly relationship since 2011, when Drake's longtime producer Noah "40" Shebib was asked to work on a remix to "The Moon and the Sky," however instead of a still young Drake, the British singer/songwriter put Jay Z on the official remix.
"[40] got an amazing opportunity early on in my career to work with Sade on a remix to one of her songs," Drake said in a random interview with University of Kentucky basketball head coach, John "Coach Cal" Calipari, earlier this year. "I was this close to being on it, but at that point in my career, she went and put Jay Z on it, which is obviously understandable…But I missed that. A Sade moment. My star wasn't there yet for her to hear me out. Since then, we've had a great relationship."
In addition to the special meeting with Sade, the rap star gave London fans a very special show, where he brought out Trey Songz, Nicki Minaj, Skepta, and rising R&B songstress Jorja Smith.
Drake and @TreySongz performing Successful tonight in London. #BoyMeetsWorldTour pic.twitter.com/jstjZPMcB3

— Word On Road (@TheWordOnRd) March 21, 2017
Drake just brought @jorjasmith onstage at the O2 ???????? pic.twitter.com/14IOPG8L9R

— Semtex (@DJSemtex) March 21, 2017