Eric Bellinger is putting some breezy, summery vibes in our ears with the release of his brand new, anticipated project, Eric B. for President: Term 2.
Although it's not politically themed, the R&B singer/songwriter combines balmy beats with lush harmonies, to create a sonic teleporter to a private island. Knitting together varied sounds from bossa nova, dancehall, reggae, and other beach-friendly genres, Term 2 is a breezier version of Eric's sensual brand of R&B. Featuring appearances from Wale, Victoria Monet, Elhae, and Tayla Parx, Term 2 is the perfect soundtrack to a romantic beachside getaway.
"The vibe for Term 2 is island-y, fit for a tropical vacation," explains Bellinger. "When Obama left office, he went jet-skiing on vacation. I'm taking that approach to give a sense of relaxation and chill and positive vibes in light of the new presidency. It's a dark time, so I wanted to take the opposite approach and make something light and fun. Term 1 had the hip-hop approach with the reference to Eric B and Rakim, but for this one, I wanted to go back to my R&B roots."
Listen to Term 2 below, and pick it up on iTunes now.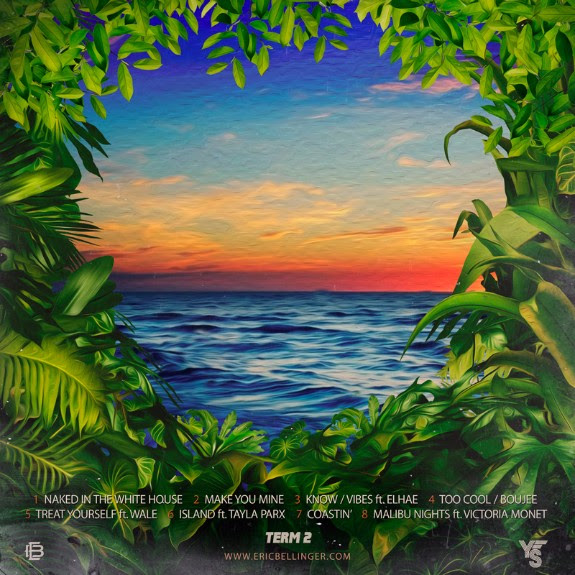 To go along with the music, Eric has also released a short documentary on the creation of the project. Take an inside look at his inspiration and artistry while staying at an extraordinary beach house in Malibu.