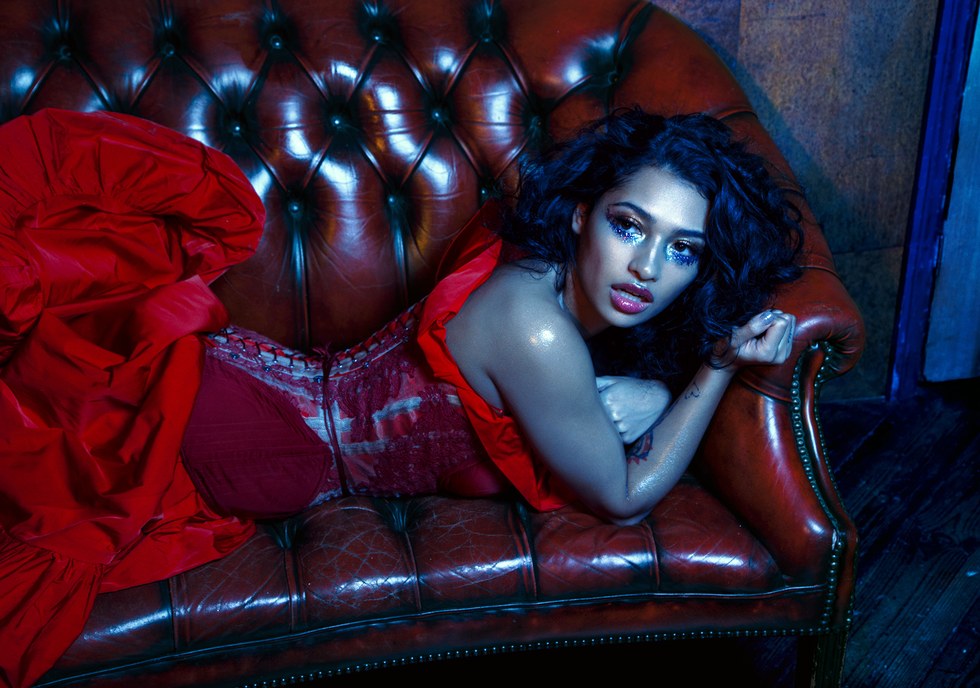 Geez, Vanessa White got that 'Good Good.'
Last month, as a Valentine's Day treat, the British songstress released the studio version of her sultry new single to wide acclaim, and now she takes viewers into an intimate studio where in a dark recording booth she performs a stripped down rendition.
As if the original wasn't already, the new version is primed for sweat drenched bedroom activity. White showcases her vocals like never before with a hypnotic airy falsetto singing out to an irresistible bad boy.
"You know you got that good, good / You know you got that good, good / And they say that your toxic / That's just why I want it / Every time you touch me, I can't breathe," she sings.
Speaking about the track previously, Vanessa said: "It's a song about being honest with your sexuality and going for what you want without holding back and not having to listen to other people's opinions. I'm not afraid to be sexual. I think that's the Scorpio in me. With relationships, people always have something to say, but I always prefer to find out for myself rather than listening to others, and the song touches on that."
Check out her intoxicating performance below.
(Photo by Charlotte Rutherford for PAPER Magazine)