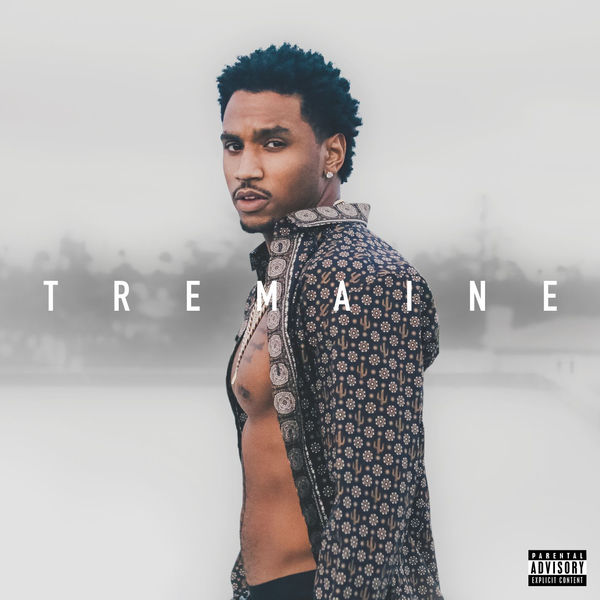 Welcome to the world of Tremaine!
R&B heartthrob Trey Songz is back to give fans a deep, personal look into his current life and feelings with his self-titled new album.
The singer/songwriter's seventh studio LP on Atlantic Records features 15 tracks, which Songz has been teasing through his online adaptation of a "reality" dating show, Tremaine The Playboy, over the last several weeks. Since debuting the series in February, Trey has released 5 tracks off the album including, "Nobody Else But You," "Playboy," "Song Goes Off," "She Lovin It," and "Animal."
Tremaine The Album is a direct reflection of his honest desires and feelings to embrace his mature self by settling down with the right woman and starting a family, while dealing with his superstar lifestyle that continues to make that a difficult dream to reach.
During an interview with "The Breakfast Club" last month, Trey spoke about his concept of creating the mock dating show and using it as a platform to release visuals for songs off the album. "The way people consume music, the way people love reality TV, the way people love drama, just the illusion that it could be something I was doing was a great way for me introduce music," he said.
Tremaine is the follow-up chapter to 2014's Trigga and 2015's Trigga Reloaded. According to Songz, the hiatus was due to some somber moments. "You get in a dark place and places where you don't know what's going on," he said. "That's why I haven't been doing music the last two years. That's why I haven't put an album out."
Thankfully, he made it through those times with new experiences and perspectives on his life and career, which he is now ready to share with the world. In support of the new album, Trey will launch "Tremaine The Tour" on May 3 in Detroit, Mich. and perform intimate shows for a month in major cities including Chicago, Philadelphia, Boston, New York, Atlanta, and more before culminating in Los Angeles at The Novo on June 3.
Stream Tremaine The Album below.