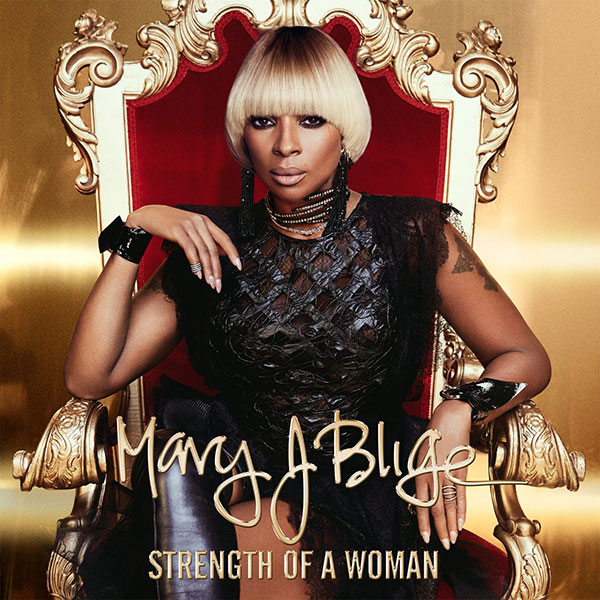 Mary J. Blige is finally ready to deliver her 13th studio album, Strength of a Woman.
Today (March 27), the R&B Queen has unveiled the album's cover art, and announced that it will hit stores and streaming services on April 28.
On the cover, a confident MJB sits on a golden throne with her legs crossed in a leather and lace outfit.

Mary's first album since 2014's The London Sessions, has spawned the singles "Thick Of It," and "U + Me (Love Lesson)." It is expected to feature contributions from Jazmine Sullivan. DJ Camper, Hit-Boy, and Kanye West, who appears on a song called "Love Yourself."
Much of the project has been inspired by Blige's divorce from her husband and manager Kendu Isaacs.
Previously speaking about the album title, Blige explained that it's meant to symbolize power in the face of tribulations. "We find that strength in us to not just survive these trials, but to thrive, to live, to get something out of it to not make the same mistakes again," she said.