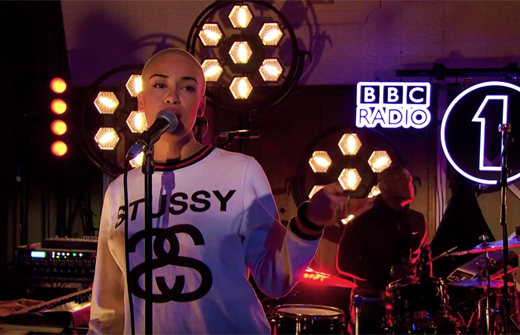 VEVO is now in the business of funding music videos.
The video streaming platform is constantly looking for new forms of content to create around the emerging artists they feature, but now it appears that the record label backed company is going to take it one step further and invest in creating artist's actual videos, starting with buzzing UK singer/songwriter Jorja Smith.
We first featured Smith last November with the release of her debut EP, Project 11, and Vevo selected Smith as one of this year's "Dscvr Ones to Watch" artists. Now, the video platform has produced the visuals for her new single, "Beautiful Little Fools," according to Music Week.

"It was clear from the outset of meeting Jorja that she has an amazing talent," said James Moodie, senior manager of music and talent at Vevo. "It's been a privilege to be part of her journey since, lending a hand to support her vision. It's a great way to culminate everything we've achieved to date, including Dscvr Ones To Watch and Dscvr live in New York by supporting her not only with production, but also on a creative level to shoot the Beautiful Little Fools video."
The video, which has not been released, was shot at London's Rivoli Ballroom and directed by Hector Dockrill. In January, Jorja joined a line-up of new artists to perform at Radio 1's Future Festival 2017 at the BBC's legendary Maida Vale Studios. In April, Jorja is set to hit the road around the UK on a mini headlining tour.