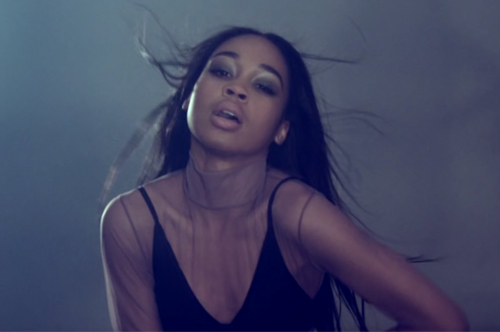 Ebhoni's dance moves are on fire. ?
The 17-year-old Toronto singer is back with the visuals for her dance heavy track "Killing Roses."
In the video, Eb serves high energy choreography in a simple black outfit paired with a fringe-laden  jean jacket. By keeping the visual simple, the song stands out even more as she hits each new dance move right on beat.
"I'm here killing roses over what we got," the young songstress sings. "Thinking do you love me, or do you love me not / We can't keep killing roses over what we got."
"Killing Roses," produced by fellow Toronto native SOS, is the lead single off of Ebhoni's debut EP 'Mood Ring' which is set to release later in March.
Watch the hot video below.
–Words by Jamila Wright