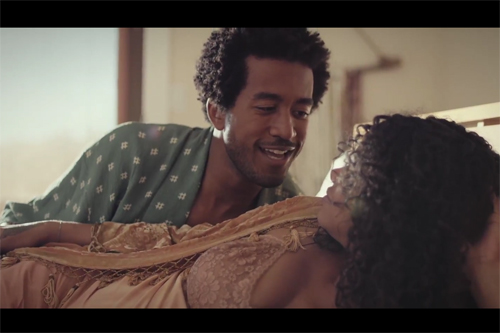 Last month, we were extremely impressed with the debut single by emerging singer-songwriter EVRYWHR, who celebrates love and motherhood with his beautiful ballad "Mother To Be."
The Michigan raised, Los Angeles based artist delivered a love letter in the form of a heartfelt song to the mother of his newly born son, and detailed the journey that they have gone through together during her pregnancy.
Today (Mar. 13), EVRYWHR debuts an equally touching music video, where he serenades his lady with lyrics like, "Your body's changing everyday / So when you don't feel sexy baby / Let me be the first to tell you / You're beautiful / And when emotions seem to sway / I'm yours no matter what you say / I know the sacrifice you go through / For this life inside of you."
Beautiful and emotional in all the right ways. EVRYWHR gives everything a man should to the mother of his children in the loving visuals, which they shot in and around Joshua Tree National Park.
Check it out below.