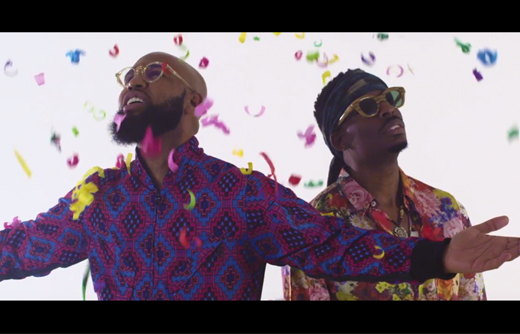 Let Louis York tell you what cool is, or don't, they will be alright either way.
The alternative duo–made up of Grammy winning singer/songwriter Claude Kelly and producer/instrumentalist Chuck Harmony–return today with a festive music video for the song "Hipsters," off their 2016 EP Masterpiece Theater: Act II.
In creating "Hipsters," the guys were very deliberate about the theme of the single, which addresses individuality, bullying, and self-acceptance.
"As a self-proclaimed 'weirdo,' we wanted to create a song that the fans could relate to as well as address a topic as serious as bullying," states Kelly. "As artists, I think it's also part of our responsibility to educate the public."
Check out the new video below, and stay tuned next week for the release of our exclusive acoustic session with Louis York, which includes stripped down renditions of "Hipsters," "Things I Should've Said," and "Good Drinks, Dumb Jokes."