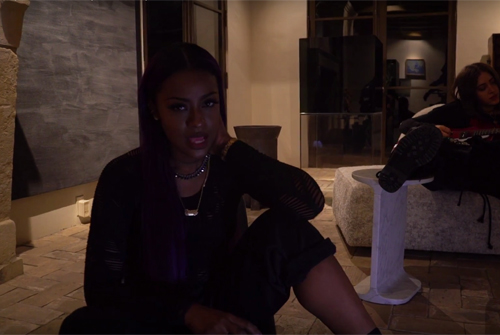 Rising star Justine Skye shows off some stripped down skills with an acoustic performance of her song "Jezebel," off her late 2016 EP 8 Ounce.
The live performance was recorded in the home of Justine's DJ friends, Simi & Haze, as she sits on the floor by a fire place singing, "Cause you all on my IG / Talkin' sh*t 'bout me / All in my timeline / Picture you tryin to out me? / Internet thuggin, avatar muggin / Now you got me black baggin / Got you on thought when I'm draggin, you."
Speaking about her inspiration behind the song with EW, Justine explained: "As a young adult, we all go through things now on social media. It's a part of our everyday lives. This song is a just reflection of that, and hopefully, other young women are able to relate to this."
Check out her performance below.