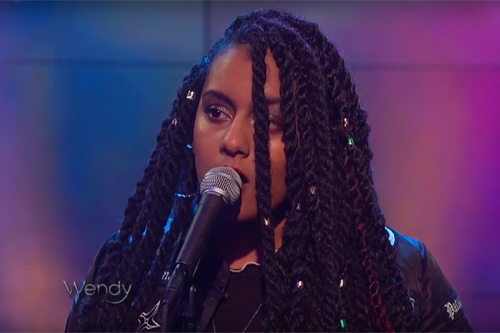 Def Jam's Bibi Bourelly hit daytime TV on Thursday for a live performance of her laid back single "Ballin" on 'Wendy Williams.'
Rocking long braids, the singer/songwriter shared her tale of ballin' on a budget, backed by only a keyboardist and percussionist on drum pads.
"Jumped the gate / The subway station / All the seats are taken / This kinda lifestyle teach you patience / I spent my very last savings on some Takis," she sings.
In addition to her new performance, Bibi has released a mini-documentary titled "Perfect Night" with fellow rising Def Jam artist, Earl St. Clair.  The video includes in-person interviews with Bibi and Earl about how they first met, and how they express themselves through creating honest music with the purpose of just being authentic.
Check out the performance and mini-doc below!