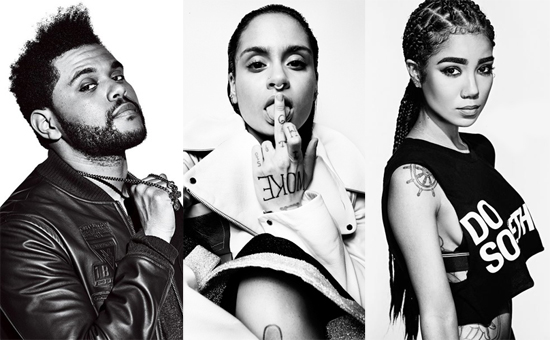 Cashmere Cat is ready to deliver a wave with his debut album. Fans of the Norwegian DJ/producer are getting hyped for the release of his star-studded album 9.
The 10-track LP boasts appearances by The Weeknd, Jhené Aiko, Kehlani, Ariana Grande, Ty Dolla $ign, Selena Gomez, Tory Lanez, and more.
Previously, Cashmere Cat dropped the Selena Gomez and Tory Lanez collaboration "Trust Nobody" and the Francis and the Lights and The Weeknd-featured "Wild Love."
In October, he teamed up with 2 Chainz, Tory, and Starrah on "Throw Myself a Party," but the song did not make the final cut.
9 is due April 28. See the tracklisting below.

9 TRACKLIST:
01. night night feat. Kehlani
02. europa pools feat. Kacy Hill
03. 9 (after coachella) feat. MØ & Sophie
04. wild love feat. The Weeknd & Francis and the Lights
05. quit feat. Ariana Grande
06. infinite stripes feat. Ty Dolla $ign
07. victoria's veil
08. trust nobody feat. Selena Gomez & Tory Lanez
09. love incredible feat. Camila Cabello
10. plz don't go feat. Jhené Aiko