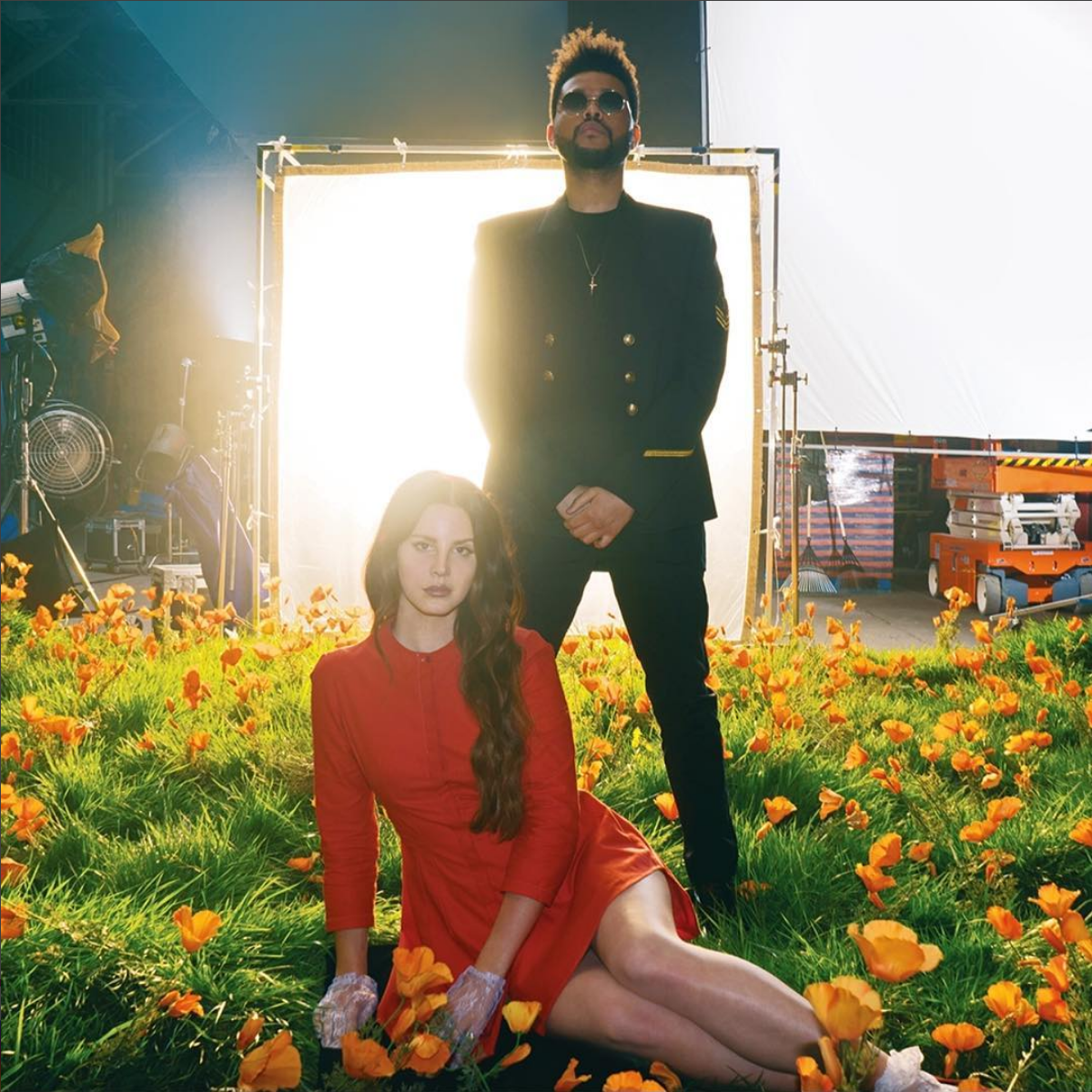 Past collaborators The Weeknd and Lana Del Rey reignite their chemistry on the lush ballad "Lust For Love," off Del Rey's forthcoming fifth studio album.
Over the ethereal production the two lovers sit on the H of the infamous Hollywood sign, while singing about their magnetic physical connection.
"Take off all your clothes," sings Lana before Abel joins in: "They say only the good die young / That just ain't right / 'Cause we're having too much fun / Too much fun tonight."
During an interview with BBC Radio 1, Lana spoke about their latest collaboration. "We've done a couple songs already for his record, and we've been saying that my next record, whenever it came out, we really wanted to do something," she said. "So I just thought he would be great for this song."
The two singers have always complimented each other very well on record. In the past they have worked together on The Weeknd's last two albums on the songs, "Prisoner" and "Stargirl Interlude." Lana's new album is scheduled to be released later this year.
Take a listen to "Lust For Love" below.