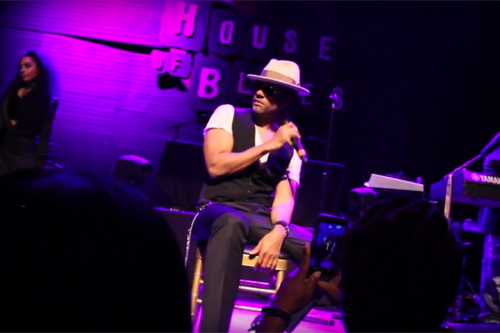 Eric Benét is currently on the road touring North America along with Marsha Ambrosius on their joint "M.E. Tour."
During his set at their recent stop in New Orleans, the R&B crooner took a break from his own classic material and treated the audience to a stellar rendition of Prince's iconic song "How Come U Don't Call Me Anymore?." The crowd cheered and sang along as Benét hit the outstanding falsetto notes.
The performance isn't the only footage he has shared from their tour life though. During a visit to South Carolina radio station Old School 105. 3 for an interview, the two singers shared some personal stories of cutting songs for other artists and working with legends. Marsha talked about creating her Floetry hit song "Say Yes," which she originally wrote for Ron Isley's solo project, while Benét said after Earth, Wind & Fire turned down the song "I Wanna Be Loved" he kept it for himself.
Check out the performance and conversation below.